How to find us on 9 October 2018, the Business and Policy Day of our conference Business and Fragile States.
Within easy reach of the City and the West End, our London campus forms a triangle between Sussex Place, Taunton Centre and Sammy Ofer Centre.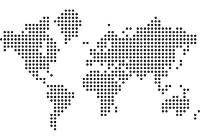 Sammy Ofer Centre / London Business School
Old Marylebone Town Hall
Lecture Theatre 14
97-113 Marylebone Rd
London NW1 5PT
About Sammy Ofer Centre
London Business School (LBS) has begun a new chapter in its history, with the official opening on 26 September 2017 of Sammy Ofer Centre, a state-of-the-art teaching hub housed within an iconic London building, the Old Marylebone Town Hall.
 
Sammy Ofer Centre has been made possible by a significant fundraising campaign, which garnered more than £125 million, part of which was used to support the redevelopment of the Old Marylebone Town Hall site. The School's fundraising programme was substantially supported with a £25 million donation from the Idan and Batia Ofer Family Foundation in 2013. The gift, the largest ever received by the School, was described at the time by the School's then dean, Sir Andrew Likierman, as "being in a completely different league" from any previous donation to the school.
 
The new building has been named Sammy Ofer Centre in honour of the late Sammy Ofer KBE, a celebrated entrepreneur and philanthropist. Designed by architects, Sheppard Robson, and with 37 seminar rooms, six new lecture theatres, a stunning new library and multiple breakout areas, the new centre will increase the teaching space at LBS by 70%. The famous Grade II-listed building successfully marries a 1920s structure designed in the classical manner, with the latest in architectural design and facilities.